SciTS Conference 2012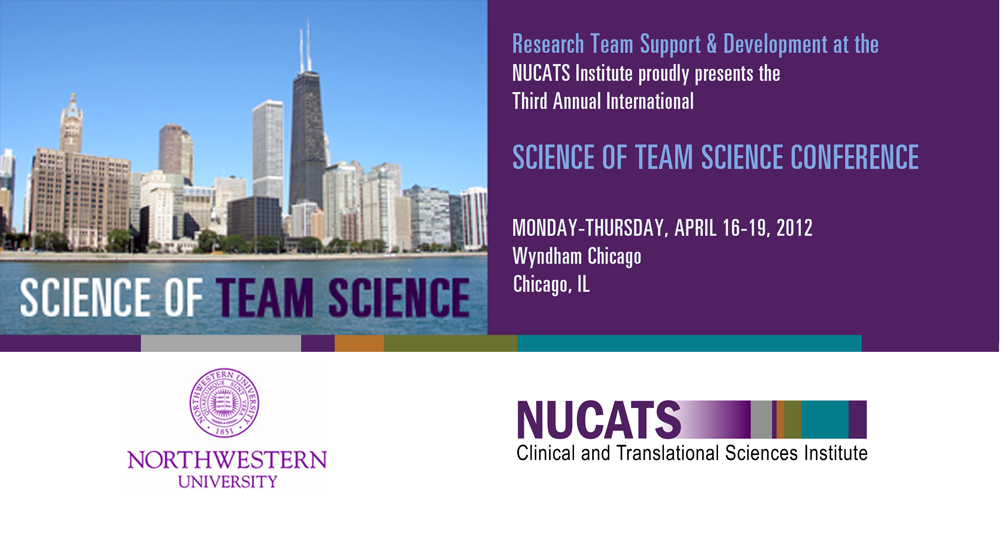 Local Attractions & Dining
Welcome to the Third Annual International Science of Team Science Conference
April 16-19, 2012
Wyndham Hotel Chicago
We have compiled a list of local area things to do, including shopping, dining, attractions during your stay in Chicago!
SHOPPING & DINING
A unique urban experience of world-class shopping, dining and more.
Over 460 shops … offering something for every style.
Argo Tea - 550 Saint Clair Street
Gino's East - 162 East Superior Street
Starbuck's - 251 East Huron Street; 401 E Ontario
Cornery Bakery - 676 N Saint Clair St
Great Taste Café - 355 E Grand Ave
Fox and Obel Café - 401 E Illinois St
Café Spiaggia - 980 N Michigan Ave
Potbelly's - 277 E Ontario St
TGI Fridays - 153 E Erie Street
Capital Grille - 633 North St. Clair St
Tru - 686 North Saint Clair St
Nomi - 800 N Michigan Ave
Café Typhoon - 520 N Michigan Ave
Kamahachi - 240 East Ontario Street
Big Bowl - 60 East Ohio Street
Emilio's Tapas Sol y Nieve - 215 E Ohio St
California Pizza Kitchen - 835 N Michigan Ave
Chipotle - 291 E Ontario St
West Egg Café - 620 N Fairbanks Ct
Shula's Steakhouse - 301 E North Water St
Ron of Japan - 230 E Ontario St
ESPN Zone - 43 E Ohio St
Au Bon Pain - 251 E Huron St
The Cheesecake Factory - 875 N Michigan Ave
Grand Lux Café - 600 N Michigan Ave
Pizzeria Uno - 29 E Ohio St
Mike Ditka's Restaurant - 100 East Chestnut St
ATTRACTIONS
Navy Pier
600 East Grand Avenue
Chicago, IL 60611
(312) 595-PIER
IMAX Theatre
Smith Museum of Stained Glass Windows at Navy Pier
Chicago Shakespeare Theater
Shoreline Boat Cruises and Tours
The Field Museum
1400 S. Lake Shore Drive
Chicago, IL 60605
(312) 922-9410
John G. Shedd Aquarium
1200 South Lake Shore Drive
Chicago, IL 60605
(312) 939-2438
The Museum of Science and Industry
57th Street & Lake Shore Dr.
Chicago, IL 60637
(773) 684-1414
Museum of Contemporary Art
220 E. Chicago Avenue
Chicago, IL 60611
Phone: (312) 280-2660
The Chicago Theatre
175 N. State St.
Chicago, IL 60601
(312) 462-6300
DOWNTOWN CHICAGO CARRIAGE RIDES
Antique Coach & Carriage
Location: Michigan Ave & Huron, Chicago
312-787-1349
Email: [email protected]
Offers horse-drawn carriages for all occasions.
Chicago Horse & Carriage Ltd.
Location: Northwest corner of Pearson St & Michigan Avenue, Chicago
773.395.3950, E-mail: [email protected]
Offering a variety of city tours with a choice of open or enclosed carriages weather permitting. Special requests must be prearranged. Lap blankets will be provided when appropriate.
Noble Horse Carriages
Location: 820 N. Michigan Ave.
Turn of the century, handcrafted antique carriages (both open and closed for all weather conditions).
TOURS
Chicago Line Cruises, 465 N. McClurg Ct. St. Chicago 312-527-2002
Mystic Blue Cruises at Navy Pier, 600 N. Grand Ave. 877/299-7783
Odyssey Cruises at Navy Pier, 600 E. Grand Ave. 866/305-2469
Seadog Speedboat Cruises at Navy Pier, 600 E. Grand Ave. 888/636-7737
Chicago Grand Tour and Hancock Observatory, Departure Point: 400 East Randolph Street, Suite 1A Chicago, IL 60601
Chicago Architecture Foundation-Chicago River Cruise, Cruises depart from the lower level/southeast corner of the Michigan Ave Bridge at Wacker Dr. Individual tickets are available by phone at 312-902-1500.